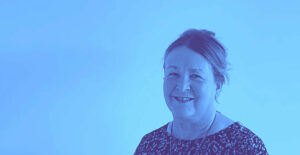 Former owner of Practical Legal Solutions to join firm as a Consultant.
Gilson Gray, has acquired East Lothian-based law outfit, Practical Legal Solutions, to bolster our real estate practice.
As part of the deal, Gill Maclean, the former owner of Practical Legal Solutions, will join the firm as a Consultant in our flourishing real estate practice. The firm is currently in the process of onboarding Practical Legal Solutions' client base – which is weighted to SME's with a focus on commercial and residential properties.
Gill has in excess of 30 years of legal experience, and launched Practical Legal Solutions 15 years ago. As a specialist in real estate, Gill has extensive knowledge of the sector, having focused on it for much of her career.
Murray Stewart, Partner and Head of Real Estate at Gilson Gray commented on Gill's appointment: "Gill is a well-respected solicitor and has built up a loyal client base. As she joins our real estate team, Gill will no doubt bring new perspective to support the practice as well as support us in the further expansion of Gilson Gray in East Lothian."
Glen Gilson, Managing Partner said of the acquisition: "Practical Legal Solutions sits neatly against our ambitious growth strategy and will further underpin our clout within the real estate sector. Practical Legal Solutions' impressive client list will no doubt complement our own, and provide them with access to a broader suite of legal services while remaining under the overall legal counsel of Gill."
Gill said: "The excellent reputation that Gilson Gray has established in a comparatively short amount of time attracted me to the firm. While my clients will continue to benefit from continuing to work with me, they also gain significantly from the other legal services that Gilson Gray provides. Today marks an exciting moment in the Practical Legal Solutions journey and I am confident that the transition will be seamless."
Gill will be based at our North Berwick office.