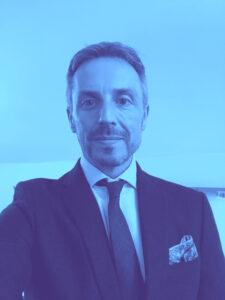 New hire with oil and gas expertise, bolsters legal leadership team
The firm, has recruited Eddy Winters as Business Development Director.
A key hire, Eddy comes from a professional services background where he held previous roles in Scottish legal practices before laterally working in the Middle East for legal giants Al Tamimi & Company.
In this role, Eddy specialised in the oil and gas sector, working throughout the UAE, Qatar, Saudi Arabia, Iraq, Bahrain, Oman and Kuwait in offshore energy.
Eddy joins directly from IKM Consulting, experts in engineering, environmental and surveying, where he was Head of Business Development.
Commenting on the appointment, Glen Gilson, Group Chairman and Managing Partner, said: "Eddy brings the perfect blend of sector experience for Gilson Gray as we seek to continue to make waves in the oil and gas sector over the coming years.
"In addition to his extensive industry knowledge and tender experience, Eddy is also a consummate networker who I'm sure will thrive building both internal and external relationships and I look forward to working closely with him towards our goal of making the firm Scotland's leading, multi-service law firm."
Eddy is currently working towards an MBA at Heriot Watt University in Edinburgh and will be continuing his studies alongside his full-time role at Gilson Gray, striving to complete the course next year. Due to the ongoing Covid-19 lockdown, Eddy will initially join Gilson Gray virtually from home but will be predominantly based in the firm's central belt offices once it is safe to return.
Eddy said: "Gilson Gray has been on my radar for a few years now and when you find out just how rapidly it has grown, it really is phenomenal. The firm has achieved in seven years, the size and reputation that other firms take decades to reach, so it is a testament to the dynamism of the team that have made it happen and I'm looking forward to playing a part in carving out its next chapter."